Digitalise business processes and approval workflows with ease.
Streamline your business processes and approvals workflows with KUBE 365 business process automation software. Focus on what really matters – growing your business.
Trusted by industry leaders
Join other industry leaders in streamlining your workflows, increasing efficiency,
and driving growth with KUBE 365, the trusted BPA software solution.





The complete platform for all your business processes.
KUBE 365 offers a range of features that are ready to use out-of-the-box, including powerful workflow automation, configurable forms, real-time reporting, and more.
Build configurable
forms with ease
With KUBE 365 intuitive low-code capabilities, you can easily create and configure a variety of forms to meet your business needs.
Low-code
Forms Designer
Create responsive forms with the drag-and-drop functionality and a selection of over 20+ field types.
Connected
Forms
Connect forms to achieve seamless data exchange, eliminate repetitive data entry, and streamline your business processes.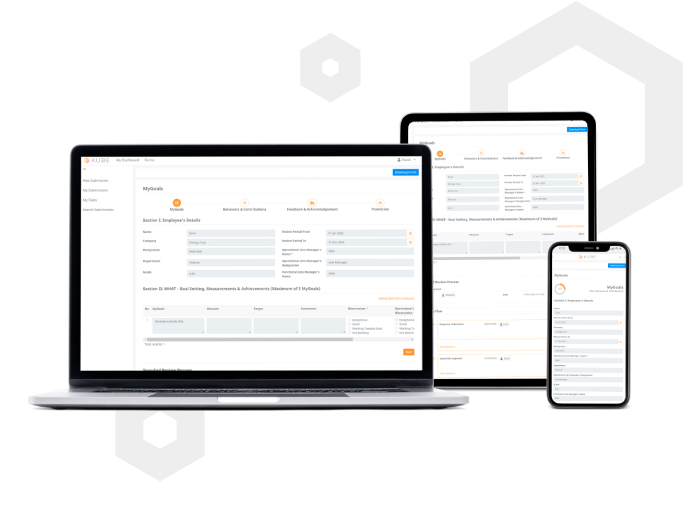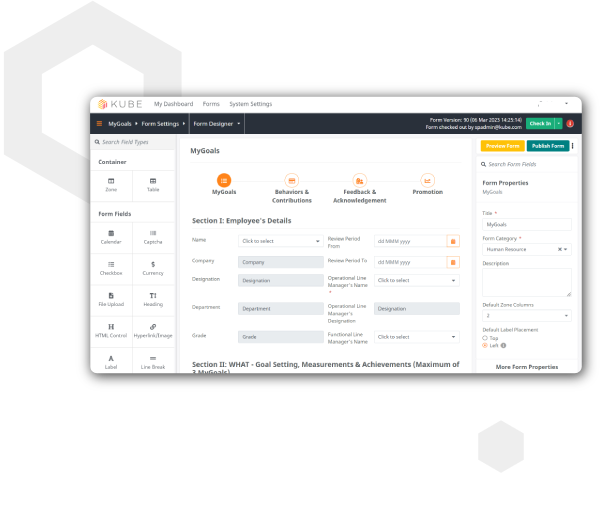 Automate functional workflows within minutes
Gone are the times when a simple request can take days or even weeks to be processed. With KUBE 365's no-code designers, give your business the operational advantage with speedier and streamlined workflow management.
Intelligent Rules
Engine
Eliminate manual decision-making. Enable automated workflow routing and dynamic task assignment based on your unique business context.
Dynamic Approval Processes
Design flexible workflows with sequential or parallel stages, and configurable task assignments to adapt to your business needs.
Be in control of your
business processes
KUBE 365 empowers you to stay informed by enabling you to monitor pending tasks, approval history, track SLAs, and generate reports to make data-driven decisions.

Management and Monitoring
Gain a centralised view of your tasks and progress with dashboards and reports.
Compliant
SLAs
Achieve SLA compliance with SLA reports, automatic reminders, task escalation and task reassignment.